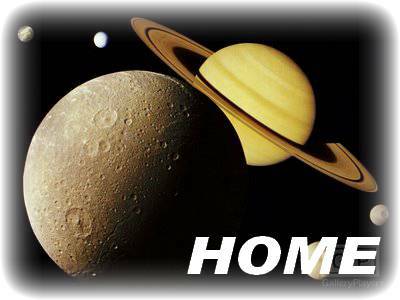 Creative Sound Corp

Mastering Recommendations

---

An Audio CD (one that plays on your standard stereo, and contains music separated by tracks)
can hold about 80 minutes worth of audio programming. (79 minutes, 59 seconds to be exact)
DDPi - A Preferred Master for CD Replication
- George Geurin

The DDPi (Disc Description Protocol image) is now acknowledged as the superior production master for any optical disc medium - CD, DVD or Blu Ray. The DDPi is an absolutely error-free master, which creates a superior sounding CD in the case of audio, and also creates CDs that are more reliably played by cheap CD players, boom boxes, car players etc.

Originally just DDP, it has actually been around for more than a decade, and has been the standard in video for that long. It also has been in use in audio CD mastering and replication, but on a much smaller scale. The DDP breaks the audio, subcodes, TOC and metadata down into separate elements; five or six files total in the file set. It was originally delivered on an 8mm video cartridge created by a machine called an Exabyte. The downside was it required a specific, costly machine at both the mastering room and the CD plant. And it was a mechanical tape cartridge, which can fail.

So enter the future, and for some, the present: DDPi. DDPi contains all of the elements of a DDP Exabyte tape, but it is written directly to a hard drive in the mastering room and can then be delivered to the CD plant on a data CD-R or DVD (to: Creative Sound Corp, 5515 Medea Valley Dr., Agoura Hills, CA 91301) or if available it can be uploaded directly (or by using a large file program like TransferBigFiles.com to our email: csound@csoundcorp.com).
CD Titles:
When album information is displayed on a computer, itís a result of your CD being registered in an online database (also known as CDDB). A similar but different technology is that of CD-TEXT, which shows album information that is actually encoded on your supplied master disc. CD-TEXT will only display on players that support it. The most common CD-TEXT capable players available today are aftermarket car stereos.
In adding CD Text, there are couple of things to note. CD Text is supported in some - not all - CD players ranging from audio decks, to standalone carousels and mini systems. Secondly, if you've burned your CD master with software like Nero or Toast, that allows you to manually associate titles and names with each track, then once you've burned your disc, it should call up the information provided the system you're playing it on supports CD Text.
Adding song info for Winamp or iTunes is a different process altogether. It's a comparable result, but meant for broader recognition. In order to add song info, you or your mastering engineer needs to submit the information to the Gracenote Music Recognition Service, formerly knows as the CDDB (Compact Disc Database). In order to do this, you must either purchase Gracenote CDDB MusicID software and license, or have it done for you by a recording or mastering engineer who owns a copy. The submission of your MusicID tags, titles, and name associated with a recording generally takes about 48-72 hours to appear in the database, however, this is still not a guarantee that the textual designation associated with your recording will appear in certain players that don't support it. (Normal cost to setup titles on your master is $125)
---
Prepare an accurate list of beginning and ending points for each track. This should include the song titles if applicable.
Please indicate any unusual noises or special effects. Include relevant comments regarding the quality of the recording.
Note whether pre-emphasis is used on each track.
A sample follows:
MASTER TRACKSHEET

Customer: _________________________ Selection#: _________________________

Artist: _____________________________ Prepared by: ________________________

Title: ______________________________ Date: ______________________________



TRACK#
INDEX#
EMP (Y/N)
TRACK TITLE
REMARKS
START TIME
END TIME
Lead in
00:00:00:00
1
2
3
4
5
6
7
8
9
10
11
12
13
14
15
16
17
18
19
20

Total Program Length
Need Help? Call our office at 1-818-707-8986
---
III. SUGGESTION
Do not supply the only master copy you have. Please keep a safety copy.
REQUIREMENTS FOR DOWNLOADING MASTERS

(using programs like "TransferBigFiles.com," etc.)

Concurrent with the download - email the following CD-Text info:

1) CD Text (order of tracks)

2) Album Name

3) Artist / Band Name

4) Pre gaps (pause between each track)
---
Send mail to Creative Sound Corporation with questions or comments about this web site.
Copyright © 2020 Creative Sound Corp